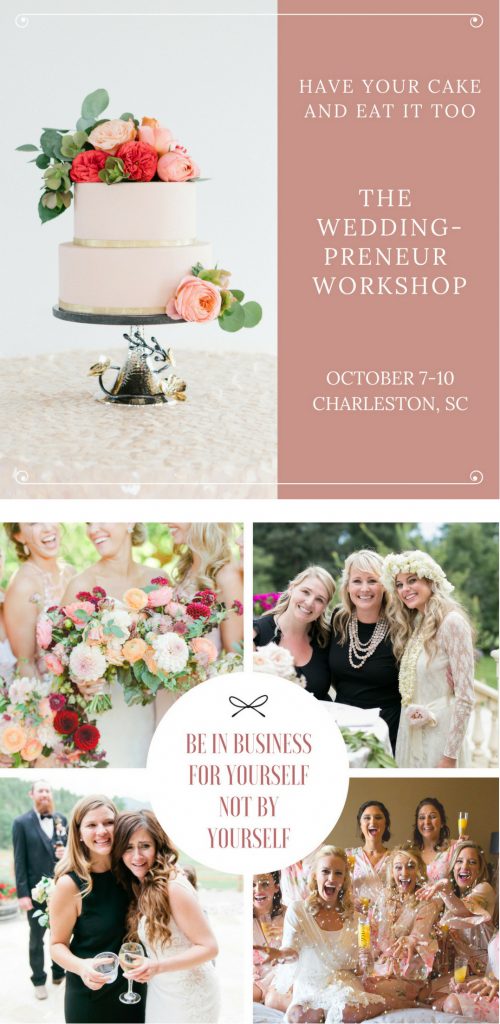 You're Invited to the We Tie The Knots
Weddingpreneur Workshop
After launching more than ten wedding planning franchise markets around the country, our exclusive training program is a proven success. We are thrilled to announce that we have repackaged our wedding planning franchise program to make it more accessible to people wanting to learn how to become a wedding planner and start their own business. This exclusive workshop will empower you to launch and grow your own wedding planning business with the support and experience of the We Tie The Knots team. Our mission is the same, to offer training and community as you launch into entrepreneurship! Be in business for yourself, not by yourself!
Learn how to become a Wedding Planner with our Premier Wedding Planning Training Program
♦ Mitigate the risk of starting up a new business by providing yourself with a blueprint for success and a supportive community to coach you with best practices
♦ Accelerate your time to success and hitting your financial goals while avoiding false starts and expensive learning curves
♦ Give yourself systems, processes and procedures that are proven so that you can focus on the execution of beautiful events
♦ Give yourself a community of like minded people committed  to each others mutual success
♦ Most importantly, this workshop will give you brand clarity that establishes a level of trust and competency that will open up a platform of opportunity larger than yourself!
*Workshop attendees are not permitted to launch their business within 20 miles of our already existing WTTK markets: Atlanta, Boston, Denver, Dallas, Charlotte.
Contact us to inquire about more information