How does a Mompreneur stay present in the moment?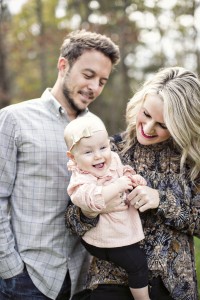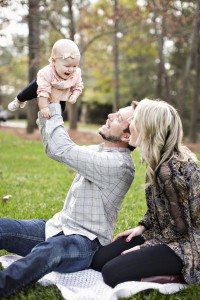 Being a 'mompreneur' is the most empowering task I have been trusted with. The reason I say 'empowering' is because I never knew I was capable of successfully juggling so many things at once. As an entrepreneur who offers one of the best franchise opportunities for women (if I do say so myself)—not to mention a new mom myself—life is busy.
When I can think to myself at the end of the day… I helped 8 other women on our team become better today than they were yesterday, I sent 185 emails in three hours, I talked at least one bride off the ledge, I put out 4 fires in the office, we thought of another innovative concept to implement in our business, I didn't kill my two fur babies, I managed to keep my other baby happy and well, I had dinner on the table before 9pm, I was able to spend quality time with my husband and daughter before she went to bed, Oh and I got to take a shower?!
That's a successful day, because moms can freakishly multitask.
I quickly thought I was Super-Mom. I was not noticing how run down I was and was no longer present in the moment. I was spending every possible second of the day thinking about work, or the next load of laundry I needed to do.
On Being a Balanced Mompreneur….
I quickly had to teach myself to either wear my mommy hat, or franchise entrepreneur hat. If I am home with my daughter and she's not sleeping, I am fully engaged with her and I do not even feel guilty about it. If our nanny is at the house, I am fully engaged in work and figuring out ways to help other women accomplish these same dreams.
It is definitely possible to run a business and a household, but not within the same few minutes.
Moms feel guilty for taking time for themselves, but you shouldn't. In order for you to successfully run a household you have to be physically and emotionally prepared. You have to think of going to get your nails done or decompressing at the gym, as something you are ultimately doing for your child or husband. If you are so mentally and physically drained, there is no way you are fully capable of spending quality time with your child and husband in a positive environment.
Every woman deserves the opportunity to decompress, take time for herself and engage with her family. If your husband or children are suffering from you never being present in the moment, you are going to regret it later down the road.
Every day I realize how thankful I am for this incredible opportunity to build a company and have the flexibility to be present in my daughter's life, especially certain times she needs it most. That's why it's important to us that we provide opportunities for women, and moms, to have a dream job with flexibility, and why we started offering franchise opportunities for women.
I know not every mom is there yet, but I want to encourage you to position yourself to get there eventually. Continue bettering your career path and do not just stay comfortable because it pays the bills. You deserve it.