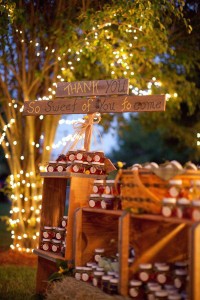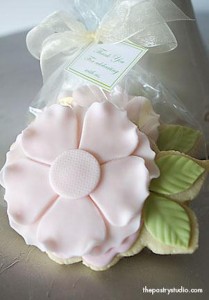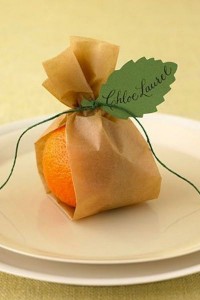 As we kick off the 2015 wedding season we are excited to talk about some of the hot wedding trends in Florida this year. I am sure we can all relate to attending some weddings where we are given a favor in which we either throw away or even forget to take home. As brides and grooms continue the trend of personalization and uniqueness we fall upon the ingenious idea of, edible wedding favors. Yes, you can eat that once forgettable gift and enjoy after all the wedding fun is over.  Brides and grooms are taking this opportunity to reveal their individualism through their favorite treats.
With kisses sweeter than honey and knowing they are 'meant to be' Florida couples are reaching out to their local honey farms to jar their own honey with a personalized note to send home with their family and friends. Bee-Haven Honey, is a family owned and operated Central Florida honey farm that allows couples a variety of honey to choose from when jarring with love. For convenience this local treasure is open 24 hours to purchase out front at their "Honey Shed" or in bulk with easy online purchasing available. Nothing is sweeter than saying thank you with a jar of honey!
If your couple is into baked goods then we highly suggest taking a look at the works of The Pastry Studio in Daytona Beach, FL for their take on custom sugar cookies and macaroons. The Pastry Studio is not only a local favorite, but has been featured in many popular magazines such as 'Brides', 'Wedding', and 'Occasions Bridal Magazine'. The Pastry Studio's popularity does not end there they have also been featured on TV shows such as Oprah, HGTV, and MTV. The Pastry Studio is most known for their couture wedding cakes and luxury special event cakes and once you see their work you will see why many seek after this local shop.
We know that many of our couples today are health conscious that is why we adore the simplicity of using our states locally grown fruit uniquely as wedding favors. Whether it is oranges paired with a unique label or bags of strawberries adorn with thank you notes, each are yummy and perfect for that Florida spring or summer wedding. Lastly, our couples that do not share a sweet tooth but rather a palette for spirits, 'Personal Wine' has just the treat by personalizing mini wine bottle labels for your guest to enjoy even after the reception is over. So it seems to be the sky is the limit to the edible favors conglomerate. Overall, these unique Florida favors are an exciting way for couples to communicate who they are as a pair and leave their guests with a lasting impression they can truly indulge in.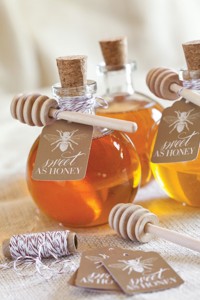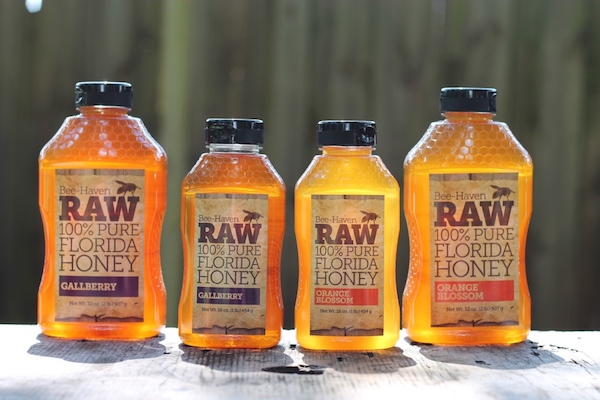 Honey Pots: Celebrate Mag
Vintage Honey: PHOTO BY: EVER WHIM PHOTOGRAPHS
Sweet For Coming Honey photo: Photography: Vitalic Photo
You might also like: