Our Charlotte Wedding Planner, Sarah Beth Thie, is here to share some insight on some of her favorite Uptown Charlotte Wedding Venues…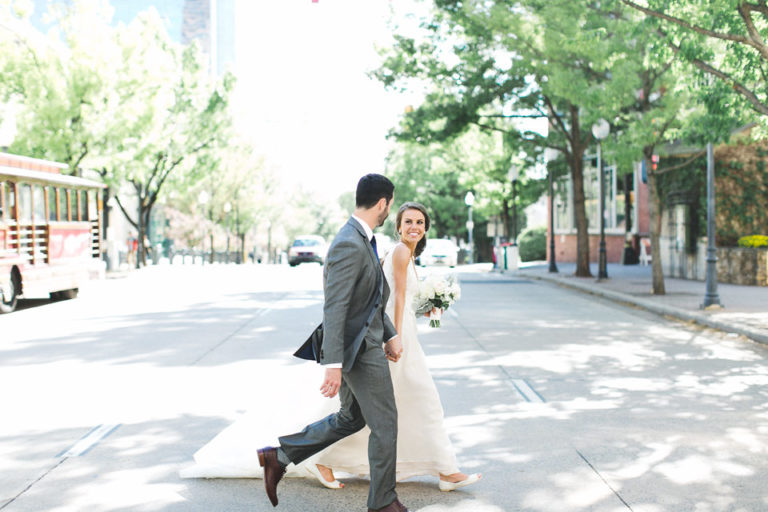 Metropolitan. Chic. Dynamic.
The Charlotte, North Carolina skyline is one of my absolute favorites…and it's not just because I live in this awesome city! Charlotte natives and transplants…am-I-right? I fall in love with this city more and more every day and I know so many of you feel the same way. Charlotte is a juxtaposition of modern yet traditional and chic yet classic–much like many of our fabulous WTTK clients. When venue scouting, many of our clients want to incorporate this uptown style and design into their most important day. We want to share some of our favorite uptown venues and wedding designs with you!
220 North Tryon at Foundation For The Carolinas
Fun Fact: Foundation For The Carolinas is one of the largest charitable community foundations in the United States and features an extensive art collection. As guests enter, they walk into the beautiful Knight Tier/Luski Gallery. The Silverman Pavilion and Kearney Solarium on the 4th floor are the perfect spots for the ceremony as well as dinner & dancing! The floor to ceiling glass windows create the perfect modern backdrop by day and night. This Charlotte wedding venue is also home to one of my favorite spots in uptown Charlotte: the vertical garden on the Rodgers Sculpture Terrace. The Charlotte skyline + a lush wall of greenery gets an A+ in our book. This garden wall, created by French environmental artist Patrick Blanc, is one of the many highlights for our couples (and their guests!).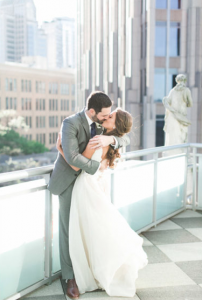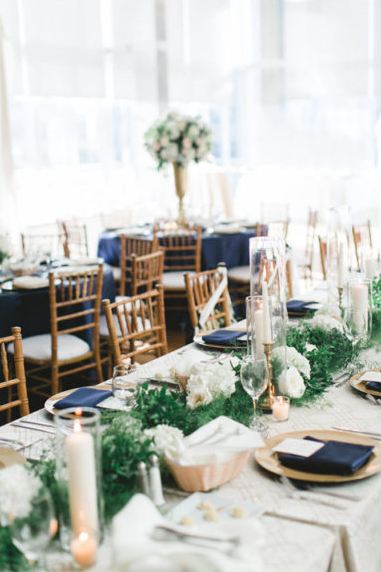 Mint Museum Uptown
The Mint Museum Uptown is a private non-profit institution that houses the internationally renowned Craft+Design collection as well as other outstanding collections of American, contemporary, and European art. The modern architecture of this museum is a favorite of our brides who book this versatile venue. The museum offers some amazing spaces including the terrace, entryway, atrium, and Silverman Grand Room. The Level 5 Trustees Terrace is one of our favorites…it gives the grand room space a great outdoor option and we're suckers for al fresco apps and cocktails! Oh, and the cityscape view is simply stunning. We had the opportunity to host an intimate wedding ceremony in the Carroll Entryway and it was the sweetest!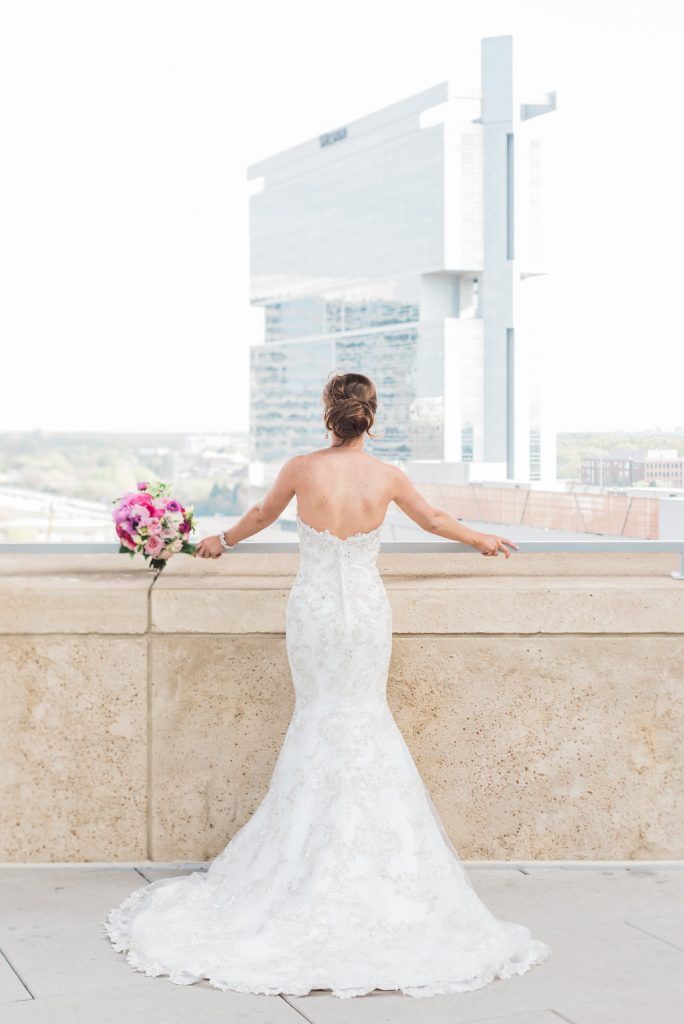 Founders Hall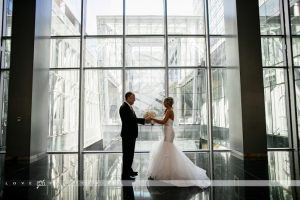 Founders Hall is a unique wedding venue located in the Bank of America Corporate Center, the tallest building in the city. For those clients looking for a large venue in the heart of uptown Charlotte, Founders Hall has you covered! The marble floors, granite fountain, and live trees are the perfect additions to the space. The vaulted glass atrium ceiling and large multifaceted windows at Founders Hall are amazing. One of our sweet couples snuck away some remarkable nighttime window shots (taken by Love Shutter) and they turned out incredible!
Our Charlotte Wedding Planning team is ready to serve you and help you find the perfect venue!!
CHEERS!
Sarah Beth | Charlotte Wedding Planner
Venues:
Foundation For The Carolinas | Mint Museum Uptown | Founders Hall
Photography: