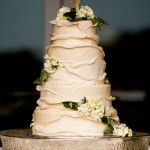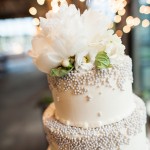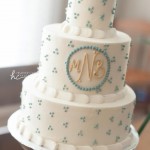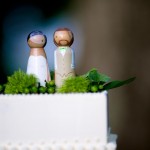 While new trends for cakes are filtering through this year we are still firm believers in a traditional wedding cake. The cake is always such a fun way to incorporate the newlywed's individual personalities. Guests look forward to the cake cutting and finally getting to taste the beautiful cake displayed all through the reception. Not to mention, we love sampling a tasty sliver of traditional wedding cake or even a slice of groom's cake!
We have had the pleasure of working with Sweet Peeps a number of times, and Sweet Peeps even baked our Co-Founder, Callie's wedding cake! Sweet Peeps delivers fresh, beautiful, hand sculpted cakes for the perfect touch to any wedding. The owner and head pastry chef, Katie Pfister, personally bakes, sculpts, ices, and decorates each cake. She is very involved during the entire process and acts as the direct contact to the bride and groom to ensure perfection. Pfister believes this level of customer service sets her apart from other bakeries. She also uses fresh, local ingredients in all of her cakes, a standard she does not lower.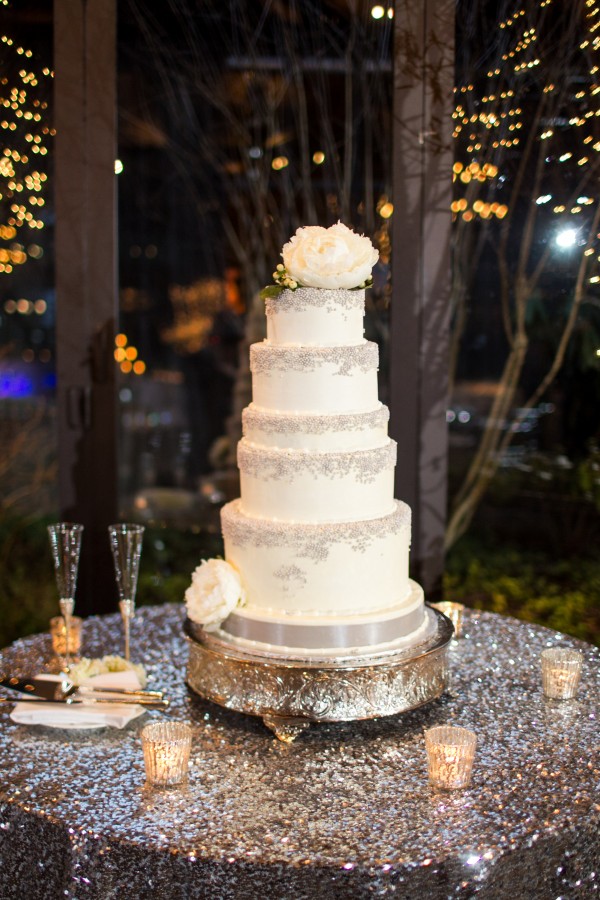 Baking has always been a passion for Pfister. Growing up she remembers baking with her grandmother, who also baked wedding cakes for all the local church weddings. Pfister said, "My grandmother was definitely my influence in the kitchen, I learned so much from her. Not just how to bake cakes but how to fry chicken just like she did." Pfister's positive influence led her to the Culinary Institute of America and later to owning her own bakery.
Currently, Pfister and her husband opened a restaurant on the Historic Marietta Square called The Butcher, The Baker. The restaurant, open for dinner Wednesday through Saturday, also uses fresh local ingredients in their dishes, even shopping the local farmer's market on Saturday mornings on the Marietta Square. Pfister's bakery is located above the restaurant where she also bakes all the bread for The Butcher, The Baker.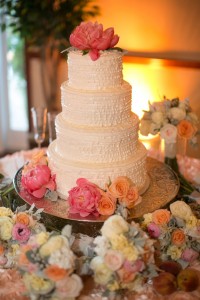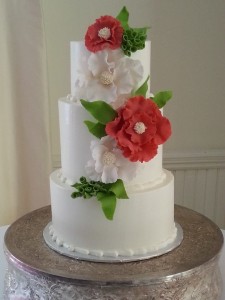 Pfister is excited about her recent expansion and hopes to continue her great reputation in the Marietta area. Her main marketing strategy is to create and maintain a relationship not only with the bride and groom but also the vendors she works with. In the wedding industry, word of mouth and recommendations are heavily relied on by vendors. In the meantime, her bakery is just the right amount of space but she does have hopes for expanding in the future.
Pfister has enjoyed the trends for 2014, mainly the ruffled fondant, which she hand rolls each piece and sculpts accordingly. Also the trends in groom's cakes, her most popular groom's cake requests are football inspired with lots of bulldogs, and Alabama "A's." She recently created a Great White Shark cake for a shark week loving groom. That particular cake stood out to her because the cake was so unique to the couple. Pfister said, "It's so exciting with the bride and groom start off the meeting by saying, 'Ok, this is going to sound weird…,' those are always the most fun cakes to create."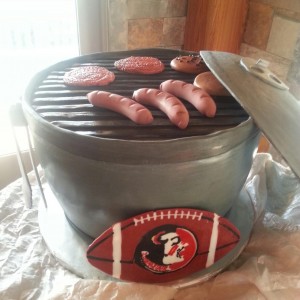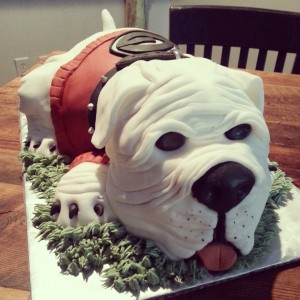 Wedding cakes are a great way to express personality and tradition. Put a personal twist on your cake, and let Sweet Peeps help you create an unforgettable experience and the perfect wedding cake!