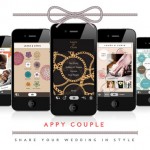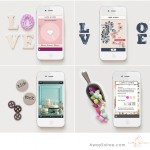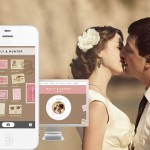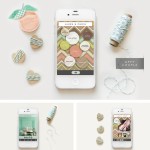 Weddings are the perfect social gathering for family and friends to come together and celebrate the bride and groom. Social media has become such a huge part of our lives that many of us cannot go more than fifteen minutes without check some form of social media. With the popularity of Instagram, Twitter, and Facebook sharing your life with others has become a norm in today's society. It only makes sense to follow this trend and connect it to the biggest social gathering in your life, your wedding day!
The majority of couples getting married nowadays are creating a wedding website to inform guests of details, wedding registries, and more. However, with the fast pace growth of technology, websites are quickly becoming a trend of the past. With so many people owning smart phones and tablets the newest trend is to create a wedding app.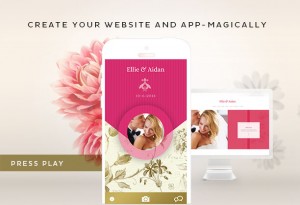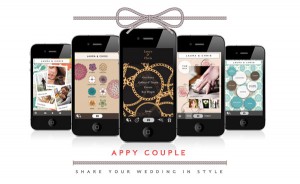 Consider creating a wedding app with Appy Couple. Appy Couple is a stylish way to create and publish your very own, customized wedding app and website with one easy step. There are so many great features with this app from photo galleries to managing your guest list. Appy Couple let's you put everything together in one place: RSVP's, wedding registries, hotels, events, social chatter, photos, wedding websites, and even toasts!
Sharing details about upcoming events is easier with Appy Couple because it puts everything in one place for you. Privacy settings allow you to share details about the Bachelorette Party and only guests attending that event will know all the surprises!
Appy Couple allows you to choose from over 400 designs to find the perfect one to coordinate with the overall look of your wedding. If you don't find a design you like, you can customize one with Appy Couple's in-house design team.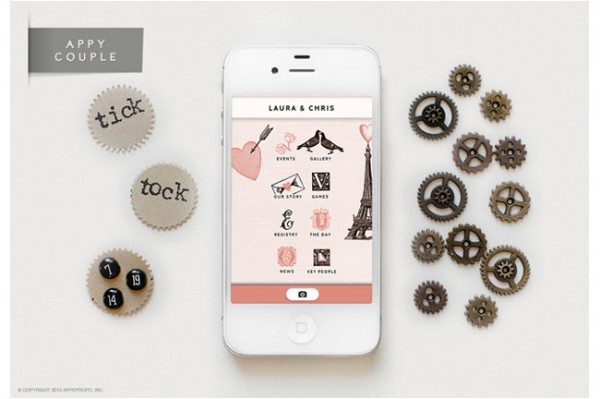 Often times, bridesmaids and groomsmen are meeting for the first time, help break the ice by posting a photo with their name and perhaps how you know them under the "People" tab in the app. When you set up your app it also creates a coordinating wedding website for guests who may not have a smart phone, that way everyone has access to the information and stays connected!
Another great feature is Appy Couple allows you to list a few local activities for out of town guests, hotel accommodations, and even parking information. The app also offers games, weather forecasts, and a countdown.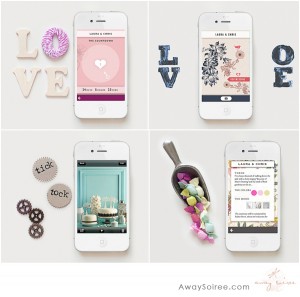 Appy Couple is very user friendly and is a perfect fit for all couples. It's also convenient for all of your guests, they can access the app from their smart phone, iPad, tablet, and still access the website on a computer. Since it is so customizable, brides and grooms create everything to fit their event and personal needs making every app unique.
Anna Fine, a project manager at Appy Couple said, "We market ourselves as the most easy, social, and stylish way to share your wedding. We reach out to couples through all social media outlets and blogs. Many times, our couples are so excited to share what they have created, that often Appy Couple is promoted by our wonderful customers."
At We Tie The Knots, we love to stay connected and organized. That's why we love Appy Couple, because it combines the details and important information that guests need all in one place, with a stylish way to display it.  If you are interested in creating your own app, contact your local We Tie The Knots wedding planner to receive your special offer promo code and get connected with Appy Couple!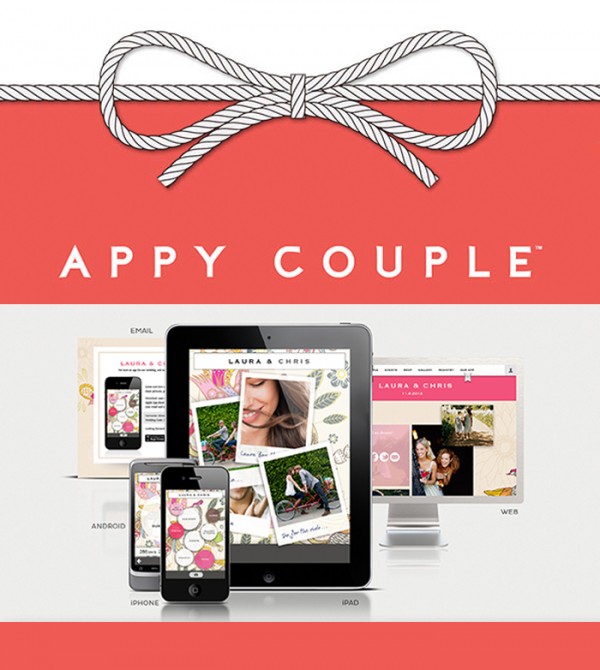 You might also like: