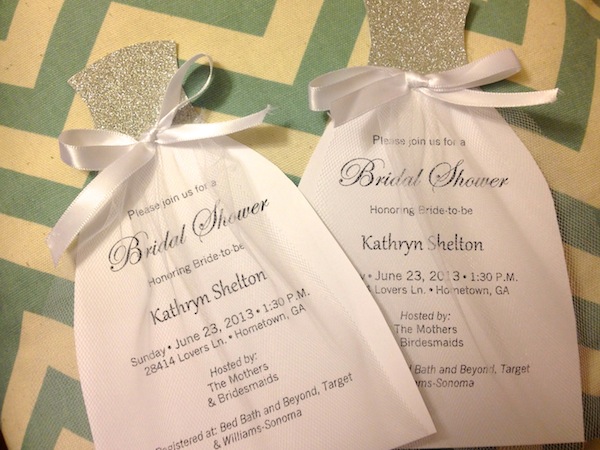 Wedding Dress Bridal Shower Invitations!
By: Katie Shelton
Supplies:
Microsoft Word
Printer
Scissors
White Cardstock
Glitter Craft Paper
White Tulle
White 3/8 in. Satin ribbon (9.5 mm)
Glue Stick
Hot Glue Gun
Begin with two columns in a Microsoft Word document and type up exactly what you would like your invitation to say making it identical on both sides. You want to be sure you have your text as closely to the bottom of the page as you can so that you have room at the top of the invitation.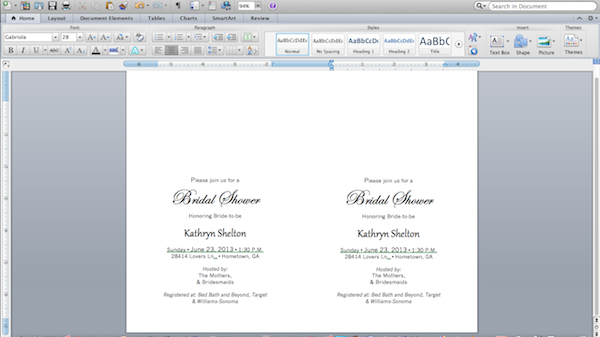 This is what it should look like printed onto the white cardstock: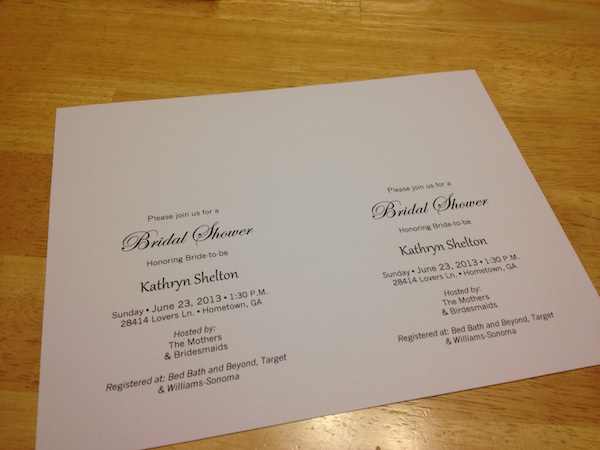 Next you want to flip the card over and draw a figure that looks similar to a dress making sure your text is centered on the opposite side. It may be easier to find an image online and print it out to use as a template.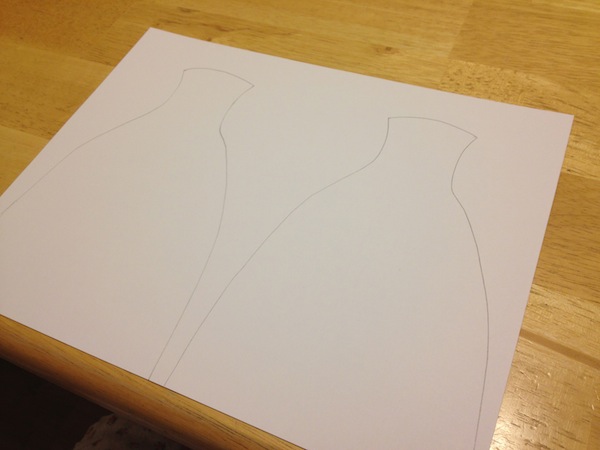 Now you want to cut out your figures and save the scrap cardstock as a template for the rest of your invitations.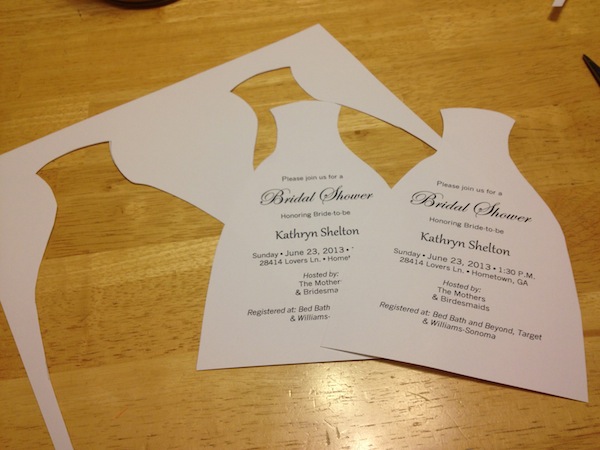 Using that same template, trace only the top of the figure onto the back of some glittered craft paper and cut it out.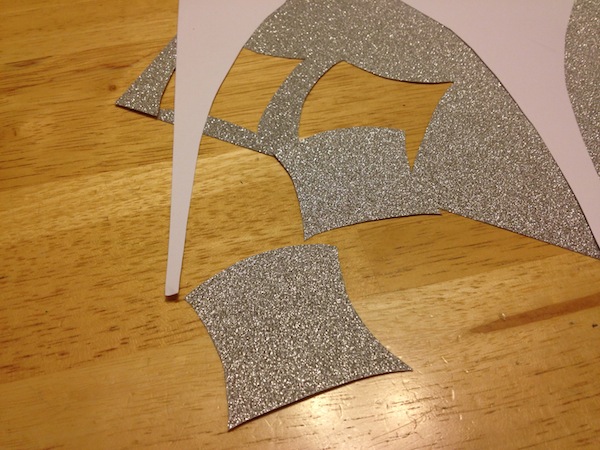 Then using your glue stick, adhere the glitter pieces to the top of your invitation.
Next you want to attach the tulle. Do this by placing one drop of hot glue on the bottom center of the glitter paper and adhering at the center of the tulle.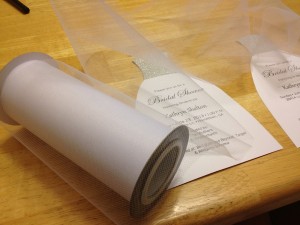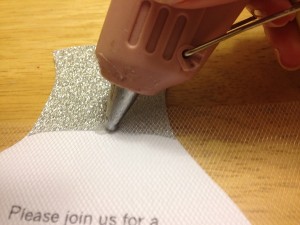 After it is attached, place a strip of the hot glue across the entire bottom of the glitter paper bunching the tulle on top of it.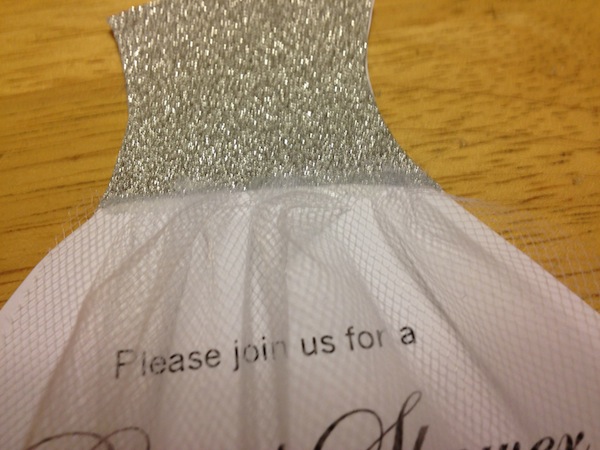 Next cut off the excess tulle at the bottom of your card. Then tie a basic shoelace bow with your satin ribbon.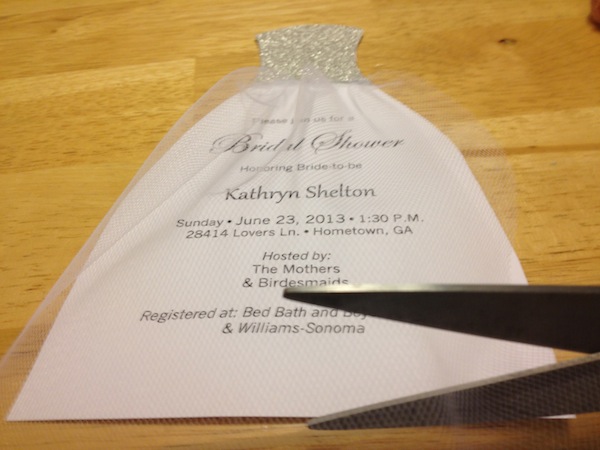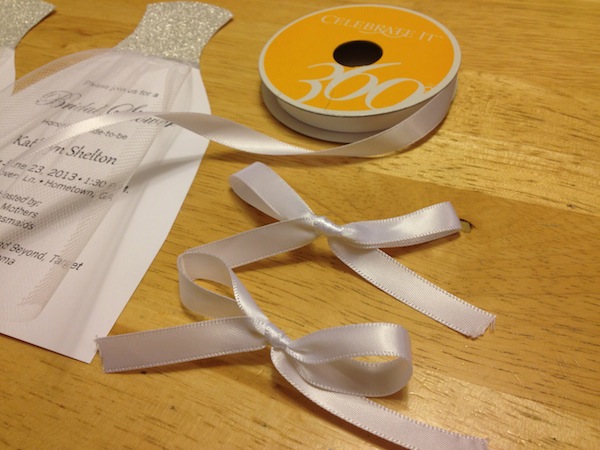 Using your hot glue gun, adhere the bow on top of your gathered tulle and you have your finished project!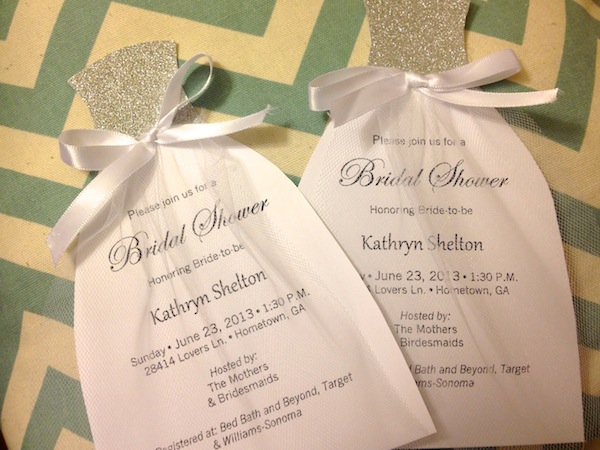 You might also like: