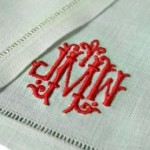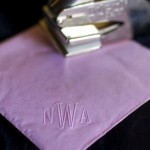 Growing up in Georgia and considering myself a Southern Belle, it's safe to say that if it's mine, it's monogrammed. Thankfully, monograms are not limited to the south and we are seeing this trend everywhere!
Monograms are a fun way to personalize details at your wedding. Monograms are popular on cocktail napkins, displayed on the dance floor, on the cake, and some brides wear a necklace custom made with their new initials for the reception. Other ideas are a custom vase for your bouquet, monogrammed linen napkins to use at home and cornhole for cocktail hour games!
Let's not get carried away here! A bride should only use her new married monogram after the ceremony has taken place! This means, do not use your new monogram on wedding invitations but go ahead and put them on those thank you cards! So if you are considering using monograms at your wedding, just make sure they appear in décor at cocktail hour and reception only.
"My rule is, if it's not moving, monogram it"- Reese Witherspoon.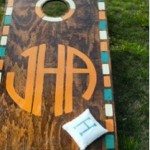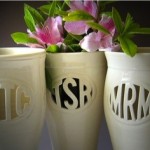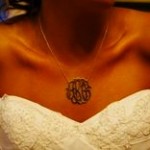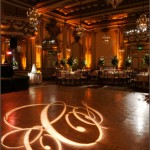 You might also like: