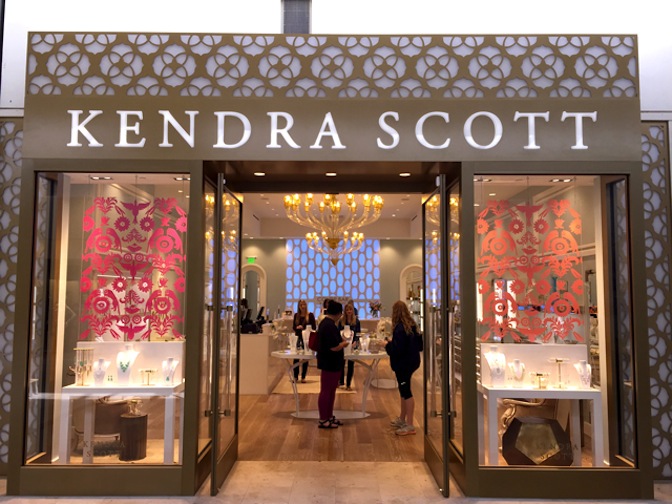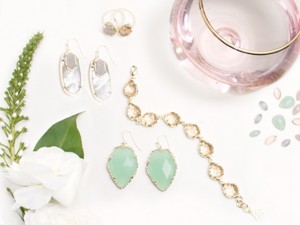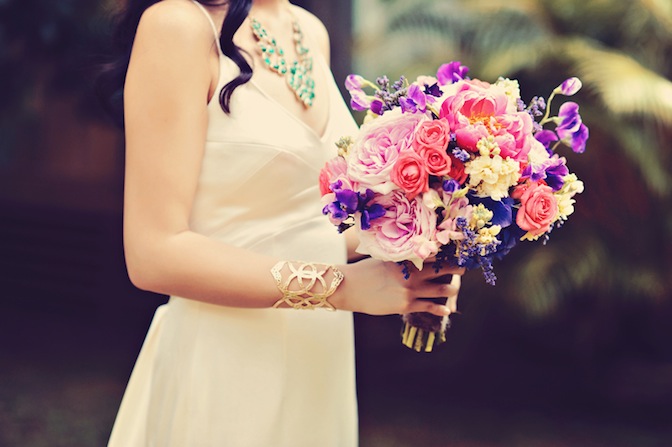 Looking for the perfect gift for your bridesmaids? The buzz is true…Kendra Scott has opened a Charlotte, NC store at Southpark Mall. Kendra Scott is an amazing jewelry designer whose company has grown tremendously but stays true to her founding philosophies of "Family, Fashion, & Philanthropy." One of her favorite mottos is "Dream it! Live it! Love it!" and we here at We Tie The Knots could not agree more with those inspiring words!
I had the opportunity to meet with the lovely Kendra Scott-Charlotte Event Coordinator, Kelsea, who told me about all the fun things their stores have to offer. In particular, I am so excited to share the "Color Bar"with all of you beautiful and stylish brides! I attended their opening and fell in love with the store from the moment I walked up to the façade. The funky modern light fixtures and clean design grabbed my attention from the start. Upon walking in, the store was adorned with vibrant jewels and fresh blooms and I was then offered a delicious mimosa & sweet treat for my browsing…does it get much better than that? I decided to play around with the touch screen Color Bar and may have even designed a pair of earrings for myself!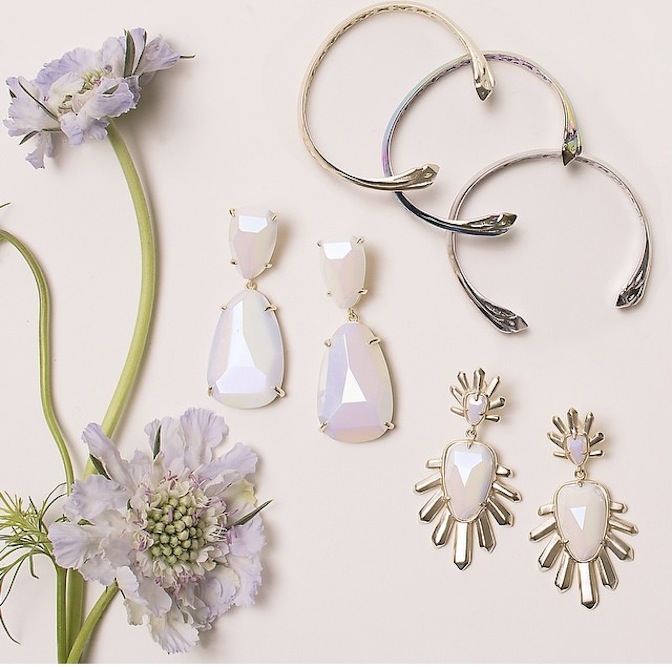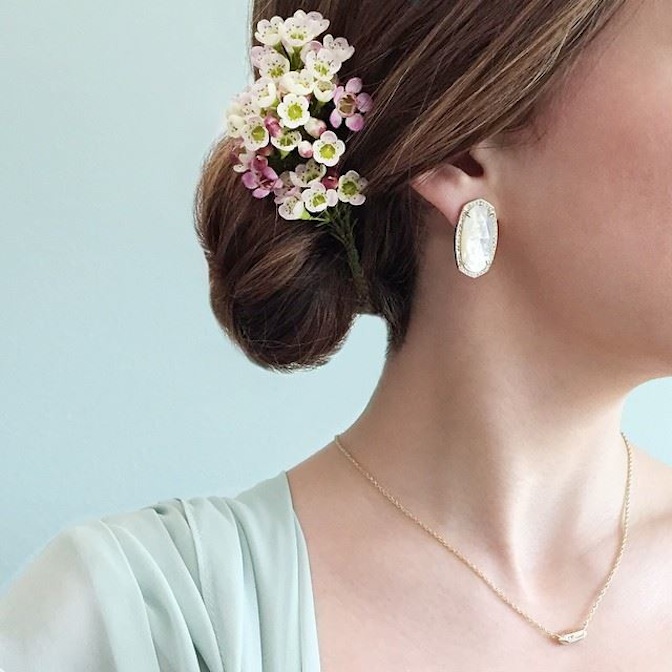 The Color Bar offers a fun way to create unique and customized pieces for your bridal party depending on your wedding color palate and each individual's style. There are numerous settings for earrings, necklaces, bracelets, and rings as well as a wide array of gorgeous stones to pick from. Stones range from bold and vibrant to neutral and soft palates and styles from simple and delicate to those that make quite the statement! The store now offers Color Bar parties for you to bring in your bridal party for a fun girls night out, sip champagne, and design jewelry that is unique to each person attending. The bride can either design the jewelry for her maids on her own or pick out her favorite settings, stones, and color palates to allow the bridesmaids to get a little creative! The jewelry piece you decide on is handmade within minutes for you to take home on the same day. If you don't have one of these fabulous stores near you or are short on time, you can also design these jewelry pieces conveniently online.
Kendra Scott-Charlotte- we can't wait to work with you at a Color BarParty soon! Brides-check them out, I promise your bridesmaids will be thrilled with their new sparkly jewelry…and what a fun excuse for some bubbly?
CHEERS!
Sarah Beth | Charlotte, NC
Websites & Photos:  www.kendrascott.com {and} http://blog.kendrascott.com
Real Wedding Photos: Photography by Amanda Jameson Photography {Bride: Amanda Tonroy} | Tamiz Photography {Bride: Theresa} | Lauren Clark Photography {Bride: Natalie Wied} | Amanda Wilcher Photography {Bride: Laura Long}